About Us
It seems like a week ago when I (Murli Voguru) was approached by a travel agent who wanted me to develop a website for his travel agency. Talking of that time (2006-2009), I was the only website developer in the Andaman islands (not bosting for sure), and people used to go to mainland India to develop their websites. From helping my client develop a website for him to getting him new customers back then, I started finding joy in what I was doing, and soon it became my passion to tell people about the Andaman Islands. I just wanted to bring the beauty of these Islands to the world, so I used my web development skills to promote Andamans. I use to spend a lot of time traveling and photographing the Islands.
From 2009-2017, one of the flag bearers of Andaman tourism approached me to work for his travel agency, and it was time when I got appreciated for my efforts in promoting the Islands. I started getting paid for photography and content writing. I even use to interact with travelers, which made me realize how much happiness I could bring to a person being a travel agent, and then gradually the idea of starting Adventure Andaman ignited in my mind. I loved helping people travel to Andaman, so why not do it with my own freedom?
This was the birth of Adventure Andamans!
Adventure Andaman (Registration Number: 15197/LC/2022, GST Number: 35BQAPM5204P1ZP), currently one of the best tour operators in Andaman and Nicobar Islands that provides personalized experiences to tourists, was born in 2017. To date, we have served more than 2500 tourists by providing customized and fixed tour packages. Adventure Andaman is one of the executive committee members of the Andaman Association of Tour Operators, the largest and most active tourism organization of Andaman and Nicobar Island, founder of D-Tag (Dynamic Travel Agents Of Andaman), & member of ACCI (Andaman Chamber of Commerce and Industries).
Thanks to our comprehensive network of Tour Managers who possess first-hand knowledge of their respective operating areas, we can provide our guests with customized services that consistently impress them. Our meticulous attention to detail and quick responsiveness to queries have established us as the most efficient and top-rated tour operator among our clients and partners, both domestically and internationally.
Check out all our teammates who have helped Adventure Andaman to be what it is today!
Meet Our Team
Heena Goplani
Senior Sales Manager
Mrunmayee SV
Sales Manager
Upasana Modi
Sales Manager
Ankita Kumari
Sales Manager
Prakash Bhengra
Reservation Executive
Devi
Ground Handling Manager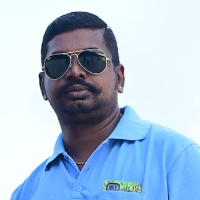 Bhunesh
Tour Manager
(Port Blair)
Paritosh
Tour Manager
(Havelock)
Sribash Das
Tour Manager
(Neil Island)
What we do
Andaman Tour Packages
Ferry Ticket Booking
Water Sports Activities Booking
We have carefully curated tour packages for our fellow tourists who travel to Andaman from around the globe & trust us, choosing these tours won't make you regret it. Our fellow tour managers who are the backbone of our business are so into their work and possess first-hand knowledge of operating areas. From helping you plan your honemoon in Andamans, to have a getaway from work life withou your family, to providing ferry tickets and water sports activities to tourists in discounted rates, we are a one-stop solution for every need of yours. Even if you want to have a personalized/customized tour, we can help yhou with that too.
What our customers say
Rajeev Lochan Sharma and Family
Syed Shahid Hassan and Family
Alex Francis Dcunha and Family
Participation in Trade Fairs and Social Events
Adventure Andaman regularly participates in events trade fairs like TTF, IITM, OTM, etc. in various states.
Participation in Heritage Walk
Promoting sport among youth. "Bas Khel ka Nasha Ho"
Promoting sport among youth. "Bas Khel ka Nasha Ho"
Participation in TTF
Participation in SATTE
Fight against plastic pollution
Participation in SATTE
Participation in SATTE
Participation in TTF
Aazadi ki amrit mohastav program
Representing Andaman in OTM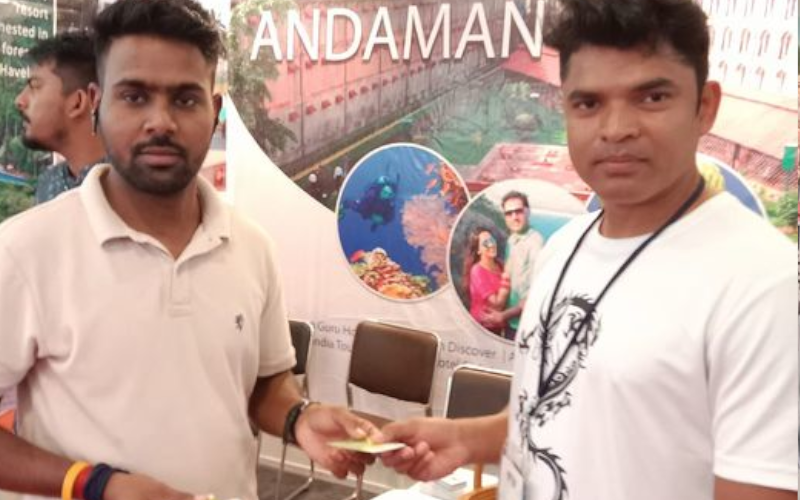 Representing Andaman in OTM
With team AATO
With team AATO
With Neha Sharma Katyal, Business head Twitter, India at OTM
With Nitin Sethi, Cheif Digital Officer (Consumer Business), AADANI Group
With Neeraj Singh Dev, Senior Vice President, Thomas Cook
When my football team won the champions league
With team AATO, representing Andaman
With Mr. Vinod, President AATO, mentor and bhiya